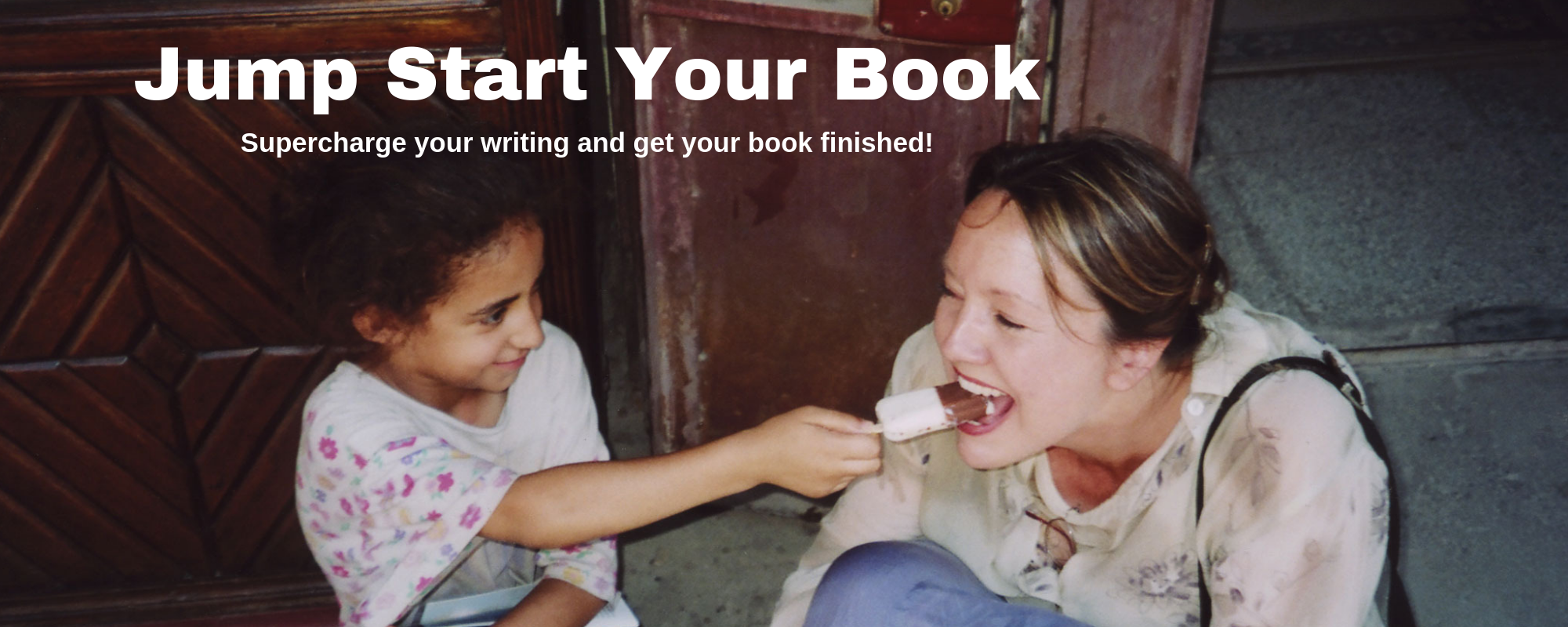 Thanks for stopping by!
I'm Kelly Hayes-Raitt, and my passion is helping people get their books out into the world. Whether you write fiction or non-fiction, full-length screenplays or micro-stories, "how to" books, memoir or novels, I can help you jump start your book.
Here's how we can work together:
√   Having trouble moving your book forward? Let's customize a personal coaching plan for you!
√   Too busy to write your book? I can write it for you! We'll customize a plan specific to your project.
√   Book done, but not perfect? I can edit it for you, looking at consistency, clarity, character development, etc. I offer two hours of free introductory consultation for new clients: I read your work for an hour, and we discuss my suggestions. If you find my comments helpful, we move forward @ $50 US per hour.
√   Is your book ready for prime time? I can publish it for you! Rates depend on length and scope of your particular book's needs.
√   Want to polish your skills or retreat to a magical part of the world with me? Join me at one of these upcoming workshops/retreats:
"I've known Kelly for 15 years. She's an award-winning writer and an award-winning journalist who likes to inspire and support other writers. I'm excited to be part of her retreat!"
David Pisarra
Starting 5th May 2020
5-Class Online Writing Workshops every Tuesday for 5 weeks
Coming Soon
10-Day Writer's Retreat with Private Coaching and 5 Skill-Building Workshops
Coming Soon
5-Day Writer's Retreat for Professional Speakers with Private Coaching
KELLY HAYES-RAITT admits that she sleeps around (usually with pets!) as an international housesitter and fulltime traveler.
She's an award-winning writer and journalist, an inspiring author coach and an engaging public speaker who loves to share her experiences. Her audiences have included Congresswomen in the U.S. Capitol who acted upon her reporting from Iraq during the war, as well as activists in Poland, Mexico, the U.K., the Philippines and the West Bank.
Kelly has appeared on more than 500 radio and TV public affairs shows, including PBS "News Hour with Jim Lehrer," CBS "This Morning," CNN "Financial News," and CNN "Moneyline." She was a regular political commentator on Time-Warner's "Week in Review" (Los Angeles). In 2006, she ran for public office, got her butt kicked and retired from public life (well, not completely. She is a Leo, after all!).
Chapters in Kelly's forthcoming book about her experiences working with refugees in the Middle East are

included in ten anthologies

and have won 19 literary awards. Her column in a Los Angeles weekly newspaper was awarded "second place" by the Southern California Journalists Association in 2016.
To live up to her "sleeping around" reputation, Kelly has housesat fulltime since 2009 throughout the U.S., Mexico, Europe, Vietnam, China, Singapore, Japan, Malaysia, Senegal, Malawi and Mozambique. She's visited more than 75 countries, including Iraq during the war (from where she reported live to Los Angeles TV and radio news programs) and has co-led delegations in Syria and India.
Besides sleeping around with animals, Kelly is an avid scuba diver who strives to perfect her octopus-whispering.
Contact Kelly at

Kelly@LivingLargeinLimbo.com

, but give her time to respond. She may be in the air! 
In 2003, as Baghdad was being bombed, Kelly went to Iraq and met this beggar.  Hear Kelly read her award-winning essay about the encounter (5 minutes).